The Castlemaine Society aims to provide constructive consultation with Council to ensure sympathetic planning as it relates to the heritage and streetscape of the town. The Society's primary objective is to maintain a balance between residential, environmental, recreation and commercial interests, and to encourage genuine, effective community consultation with Local Government.
Click here to visit the Castlemaine Society website.
Read more...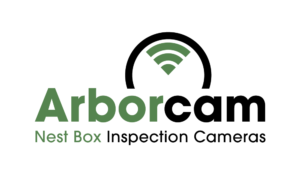 Arborcam – Nest box inspection cameras
Superior image quality nest box inspection cameras, at an affordable price, with the fantastic after sales service.
Go to our website to watch our video to learn more about our inspection cameras. For further specific product information visit our products page.
Read more...
Rose Demaria's Castlemaine Bush Kinder and Bush Babies – now under the Wild Wisdom umbrella. Early Years Nature Program for Kinder children and families with a focus on local Dja Dja Wurrung language and cultural values.
The primary focus of Bush Kinder and Bush Playgroup is to develop children's love of learning. To feel and experience nature in a way that helps children to connect and reconnect with themselves, others and discover their place within the world.
The program celebrates getting outside, getting muddy, exploring nature's elements, learning respect for the natural world around us and fostering the natural awe we all have for the magic of all living things.
Providing an inclusive Early Years Nature Program for Kinder children and their Families which includes an Indigenous curriculum that teaches the local Dja Dja Wurrung language and cultural values through rhyme, songs, stories and bush crafts/skills – Incorporating the teachings of the rich Box Ironbark flora and fauna through the local Indigenous seasons.
To encourage young children to spend more time outside in Nature, exploring and experiencing nature based skills and challenges. The program offers sustainable practices through teaching children about their local environment, conservation and protection.
Read more...
DTM is offering Free Evaluations forSchool tutoring and tuition!
Free of charge and Free from Obligation!
If you are looking into school tutoring and tuition in Bendigo but aren't sure of what areas of learning your child might need assistance in, then this is the perfect way to start.
We specialise in Maths, English and Science tuition.
View the DTM Australia website here
Read more...
LAURIE ELECTRICAL OFFERS A RANGE OF SERVICES INCLUDING:
new power points
lighting
ceiling fans
smoke alarms
fault-finding and repairs
switchboard upgrades
re-wiring
ovens
cooktops
hot water services
tv antennas
phone, data and more…
Read more...
Central Victoria Search
We can help you find local businesses, trades, services, and much more across central Victoria. This region includes Bendigo, Castlemaine, Ballarat, Maldon, Newstead, St Arnaud, Clunes, Creswick, Beaufort, Avoca, Maryborough, Inglewood and more to come…
If you want to be listed here, then contact us.
If you notice something that needs updating, please tell us.
sites hosted by centralvic
Castlemaine: home page for everything about Castlemaine.
Bendigo: check out news and events in Bendigo.
Ballarat: all the latest and greatest from this cool regional city.
Newstead: the funkiest little town in the southern hemisphere.
St Arnaud: our latest town profile.
More towns and business listings coming on-line all the time! Keep checking us.