At CoffeeKennels we are a family owned, registered and ethical breeder of Groodles located between Castlemaine and Kyneton in central Victoria.
We take great pride in providing healthy well adjusted pups to their new human families and we're dedicated to making sure our dogs receive the love, care, and attention they deserve.
Unlike a typical breeding facility who home their dogs in 7m x 3m pens with concrete floors and 1.8m wire walls, we have large, grassed areas where our dogs can frolic and play. They all sleep inside our house at night as they are a part of our family. Our dogs have a 44m square exercise yard that they mingle with each other to get their socialisation and are inside during their pregnancies in air-conditioned comfort for their wellbeing. Our puppies have constant socialisation to ensure they are well adjusted parts of their new family from day one of leaving us. We use Early Neurological Stimulation techniques for puppies. To put it simply, ENS introduces puppies to mild forms of stimulations and stressors. These stimulations can kick start their neurological system and improve their natural abilities. The ENS puppy training consists of different body handling exercises.
Read more...
Karen Bedford provides one-on-one coaching conversations in This Amazing Life. No matter what is happening in your life there is always a doorway of grace … and you have the capacity to find it. When you are looking for fresh understanding or change, it can be very helpful to step into a reflective and powerful conversational space with a skilled facilitator.
Click here for This Amazing Life website.
Read more...
Restorative. Grounding.
Transformative touch.
Originating from Japan, shiatsu draws from the same principles as Chinese Medicine. Shiatsu practitioners work with meridians (energy lines) in the body and use techniques such as pressing, stretching and movement to build, disperse or move vital energy (also known as chi or qi) to restore balance. Depending on your needs, the experience of shiatsu can be gentle and restorative through to dynamic and strong. Shiatsu helps to bring awareness to your body and to the memories held by your body.
A shiatsu treatment is traditionally received fully clothed on a futon mat.
Read more...
The Castlemaine Society aims to provide constructive consultation with Council to ensure sympathetic planning as it relates to the heritage and streetscape of the town. The Society's primary objective is to maintain a balance between residential, environmental, recreation and commercial interests, and to encourage genuine, effective community consultation with Local Government.
Click here to visit the Castlemaine Society website.
Read more...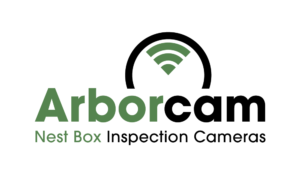 Arborcam – Nest box inspection cameras
Superior image quality nest box inspection cameras, at an affordable price, with the fantastic after sales service.
Go to our website to watch our video to learn more about our inspection cameras. For further specific product information visit our products page.
Read more...
Central Victoria Search
We can help you find local businesses, trades, services, and much more across central Victoria. This region includes Bendigo, Castlemaine, Ballarat, Maldon, Newstead, St Arnaud, Clunes, Creswick, Beaufort, Avoca, Maryborough, Inglewood and more to come…
If you want to be listed here, then contact us.
If you notice something that needs updating, please tell us.
sites hosted by centralvic
Castlemaine: home page for everything about Castlemaine.
Bendigo: check out news and events in Bendigo.
Ballarat: all the latest and greatest from this cool regional city.
Newstead: the funkiest little town in the southern hemisphere.
St Arnaud: our latest town profile.
More towns and business listings coming on-line all the time! Keep checking us.