At CoffeeKennels we are a family owned, registered and ethical breeder of Groodles located between Castlemaine and Kyneton in central Victoria.
We take great pride in providing healthy well adjusted pups to their new human families and we're dedicated to making sure our dogs receive the love, care, and attention they deserve.
Unlike a typical breeding facility who home their dogs in 7m x 3m pens with concrete floors and 1.8m wire walls, we have large, grassed areas where our dogs can frolic and play. They all sleep inside our house at night as they are a part of our family. Our dogs have a 44m square exercise yard that they mingle with each other to get their socialisation and are inside during their pregnancies in air-conditioned comfort for their wellbeing. Our puppies have constant socialisation to ensure they are well adjusted parts of their new family from day one of leaving us. We use Early Neurological Stimulation techniques for puppies. To put it simply, ENS introduces puppies to mild forms of stimulations and stressors. These stimulations can kick start their neurological system and improve their natural abilities. The ENS puppy training consists of different body handling exercises.
The Castlemaine Society aims to provide constructive consultation with Council to ensure sympathetic planning as it relates to the heritage and streetscape of the town. The Society's primary objective is to maintain a balance between residential, environmental, recreation and commercial interests, and to encourage genuine, effective community consultation with Local Government.
Click here to visit the Castlemaine Society website.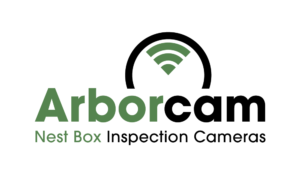 Arborcam – Nest box inspection cameras
Superior image quality nest box inspection cameras, at an affordable price, with the fantastic after sales service.
Go to our website to watch our video to learn more about our inspection cameras. For further specific product information visit our products page.
Rose Demaria's Castlemaine Bush Kinder and Bush Babies – now under the Wild Wisdom umbrella. Early Years Nature Program for Kinder children and families with a focus on local Dja Dja Wurrung language and cultural values.
The primary focus of Bush Kinder and Bush Playgroup is to develop children's love of learning. To feel and experience nature in a way that helps children to connect and reconnect with themselves, others and discover their place within the world.
The program celebrates getting outside, getting muddy, exploring nature's elements, learning respect for the natural world around us and fostering the natural awe we all have for the magic of all living things.
Providing an inclusive Early Years Nature Program for Kinder children and their Families which includes an Indigenous curriculum that teaches the local Dja Dja Wurrung language and cultural values through rhyme, songs, stories and bush crafts/skills – Incorporating the teachings of the rich Box Ironbark flora and fauna through the local Indigenous seasons.
To encourage young children to spend more time outside in Nature, exploring and experiencing nature based skills and challenges. The program offers sustainable practices through teaching children about their local environment, conservation and protection.
LAURIE ELECTRICAL OFFERS A RANGE OF SERVICES INCLUDING:
new power points
lighting
ceiling fans
smoke alarms
fault-finding and repairs
switchboard upgrades
re-wiring
ovens
cooktops
hot water services
tv antennas
phone, data and more…
Planned support for people with physical and intellectual disabilities
person centred approach for support and planning, discovering what people want, the support they need and how they get it
qualified support workers
choice / control / empowerment – participant is at the centre of decisions which relate to their life
active listening and thinking together
sharing ideas
Visit Castlemaine Support Services here »
Massage in Castlemaine and Maldon.
A qualified massage therapist with over 20 years' experience. From Melbourne College of Natural Medicine with a Certificate IV Massage, Certificate IV Aromatherapy and an Advanced Diploma in Health Science (Naturopathy), and a member of the Australian Traditional Medicine Society.
View Di Green Massage Castlemaine here.
St. Mary's Castlemaine | St. Brigid's Maldon | St. Anne's Newstead | St. Laurence's Sandon
PARISH PRIEST
Rev Wahid Riad PP
Phone: (03) 5472 1900
Peter Hunt is an Accredited Mental Health Social Worker and full member of the Australian Association of Social Workers (AASW) who provides both short and long term counselling therapy for adolescents and adults.
He has completed extensive tertiary studies including a Master's Degree in Social Work. Prior to working within adult mental health and clinical services, Peter spent a number of years providing health, well-being and counselling services to a variety of industries within the corporate and welfare sectors in Sydney.
He has experience working with adults struggling with various mental health and personal issues. Peter's specialties have been in Men's health and a broad knowledge of trauma and attachment frameworks.
Utilizing cognitive behaviour therapy along with mindfulness-based techniques, Peter provides a safe, supportive, and non-judgmental atmosphere where clients can explore their current concerns and discover solutions that work for them.
Peter's private practice is located in the regional Victorian town of Castlemaine.
Vintage Wheels, based in Castlemaine Victoria, provides an affordable, efficient and convenient way for people to buy and sell vintage vehicles, machinery and related items online within the Central Victorian district.
Vintage Wheels can also photograph, post items and sell items on your behalf and offer affordable storage, delivery and towing solutions.
Vintage Wheels also offer an affordable towing and delivery service.  We can transport your van safely and legally with the short term availability of road worthy tyres/bearings  and indicator/tail light boards.