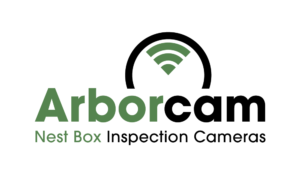 Arborcam – Nest box inspection cameras
Superior image quality nest box inspection cameras, at an affordable price, with the fantastic after sales service.
Go to our website to watch our video to learn more about our inspection cameras. For further specific product information visit our products page.
Rose Demaria's Castlemaine Bush Kinder and Bush Babies – now under the Wild Wisdom umbrella. Early Years Nature Program for Kinder children and families with a focus on local Dja Dja Wurrung language and cultural values.
The primary focus of Bush Kinder and Bush Playgroup is to develop children's love of learning. To feel and experience nature in a way that helps children to connect and reconnect with themselves, others and discover their place within the world.
The program celebrates getting outside, getting muddy, exploring nature's elements, learning respect for the natural world around us and fostering the natural awe we all have for the magic of all living things.
Providing an inclusive Early Years Nature Program for Kinder children and their Families which includes an Indigenous curriculum that teaches the local Dja Dja Wurrung language and cultural values through rhyme, songs, stories and bush crafts/skills – Incorporating the teachings of the rich Box Ironbark flora and fauna through the local Indigenous seasons.
To encourage young children to spend more time outside in Nature, exploring and experiencing nature based skills and challenges. The program offers sustainable practices through teaching children about their local environment, conservation and protection.
Committed to providing informed Personal Service with the lowest brokerage fees in the water industry
Allocation (temporary) transfers
Entitlement (permanent) transfers
Victoria, New South Wales & South Australia
Ground Water & Annual Use Limit
Visit the Water Trading Warehouse website
Regenerative Australian Farmers has facilitated $100 million worth of carbon sequestration contracts for Australian farmers.
Carbon Farming Education
Step by step courses and seminars on proven carbon farming techniques
Soil Carbon Management
Techniques and methods to increase your soil carbon levels
Management Packages
Structured management plans to increase the carbon sequestration on your farm
Carbon Baselining
Measuring your existing soil carbon levels in accordance with the ERF rules
Regenerative Farmers Australia website
Bendigo Grid Connect is a locally owned and family operated company, servicing the Central Victorian area for over 15 years.
We supply and install split system air conditioners. Or we can install your air conditioner for you. Repairs and servicing of all brands of air conditioners.
Environment Audio Visuals Pty Ltd,
PO Box 311, Castlemaine Australia 3450
ABN 86 86 9830 360
Phone 0354 72 3094
Email: admin@eavonline.biz