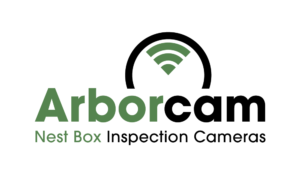 Arborcam – Nest box inspection cameras
Superior image quality nest box inspection cameras, at an affordable price, with the fantastic after sales service.
Go to our website to watch our video to learn more about our inspection cameras. For further specific product information visit our products page.
Rose Demaria's Castlemaine Bush Kinder and Bush Babies – now under the Wild Wisdom umbrella. Early Years Nature Program for Kinder children and families with a focus on local Dja Dja Wurrung language and cultural values.
The primary focus of Bush Kinder and Bush Playgroup is to develop children's love of learning. To feel and experience nature in a way that helps children to connect and reconnect with themselves, others and discover their place within the world.
The program celebrates getting outside, getting muddy, exploring nature's elements, learning respect for the natural world around us and fostering the natural awe we all have for the magic of all living things.
Providing an inclusive Early Years Nature Program for Kinder children and their Families which includes an Indigenous curriculum that teaches the local Dja Dja Wurrung language and cultural values through rhyme, songs, stories and bush crafts/skills – Incorporating the teachings of the rich Box Ironbark flora and fauna through the local Indigenous seasons.
To encourage young children to spend more time outside in Nature, exploring and experiencing nature based skills and challenges. The program offers sustainable practices through teaching children about their local environment, conservation and protection.
A fantastic new project run by Roger Sellwood… based in central Victoria.
Parrot Conservation Australia Ltd strives to save our unique parrots from extinction while we still have them to save, and educating those who have them in captivity as pets. The best way to house, feed and deal with the associated problems these birds encounter. To rescue and rehabilitate those that have been abused and mistreated.
c/o Post Office Guildford Vic 3451
Contact: Executive Director, Roger Sellwood
0417 325 679
Visit their site here: Parrot Conservation Australia!